Substance Abuse and Addictions
Do you need to know the truth regarding someone's use of drugs or consumption of alcohol? Is it imperative that you find out when was the very last time they smoked marijuana or if they are abusing prescription-type medications? Is the confirmation that someone is abusing alcohol out-of-sight a question you need to know the answer to for peace of mind?
Central Polygraph Service can assist therapists in helping addiction dependent individuals overcome the struggles and obstacles associated with recovery. Our examiners can conduct examinations specifically tailored to assist therapists in helping an individual rise above the denial phase of their recovery program.
In addition, Central Polygraph Service can provide monitoring examinations which can identify relapse behaviors or other activities thus enabling a successful treatment and ultimate triumph over any addiction problems. Whether the addiction is related to drugs, gambling, alcohol, sex & pornography or any other issue, Central Polygraph Service can provide the answers needed to successfully complete an addiction recovery or 12-step program.
Central Polygraph Service can provide you with the answers to these questions and others by utilizing our state of the art computerized polygraph examinations. All examinations are administered in a professional environment and adhere to strict confidentiality ensuring complete privacy.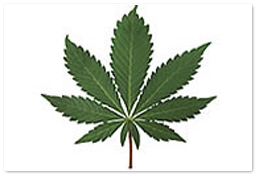 Drug Addictions
Alcohol Addictions
Gambling Addictions
Pornography and Sex Addictions
Abuse of Prescription Type Medications
Using, Buying or Selling Any Type of Narcotics or Steroids
Central Polygraph Service utilizes state-of-the-art digital polygraph systems and conducts polygraph examinations according to strict standards and methods as approved and accepted by the American Polygraph Association and the U.S. Federal Government. Due to established laws, there is a strict limit of up to (4) pertinent test questions that may be established by the client for each polygraph examination (all other questions on the polygraph test are generic in nature and are established by the examiner for baseline purposes). Although each polygraph examination is always customized per the client's needs and requests, following is a sample list of just some of the types of approved pertinent test questions that are frequently used for substance abuse and addiction type polygraph examinations:
SAMPLE POLYGRAPH PERTINENT TEST QUESTIONS
Did you use any type of illegal drugs since January 1st 1995?
Did you consume any alcohol since January 1st 2000?
Did engage in any type of gambling since June 20th 2005?
Did you view any type of on-line pornography since January 12th 2011?
Have you used any prescription medication that was not prescribed directly to you by a medical doctor?
Have you used any marijuana in the last five years?
Have you paid for membership to any internet pornography site in the last 12 months?
Polygraph Test Fee: $550.00 Per Test/Per Person ($100 Scheduling Fee + $450 Test Fee)
For more information on the polygraph testing process, please see our "How Polygraph Works" section by clicking here.
For answers to frequently asked questions, please see our "Test Guidelines and Frequently Asked Questions" section by clicking here.
For more information on our test fees and cancellation policy, please see our "Test Fees and Cancellation Policy" section by clicking here.